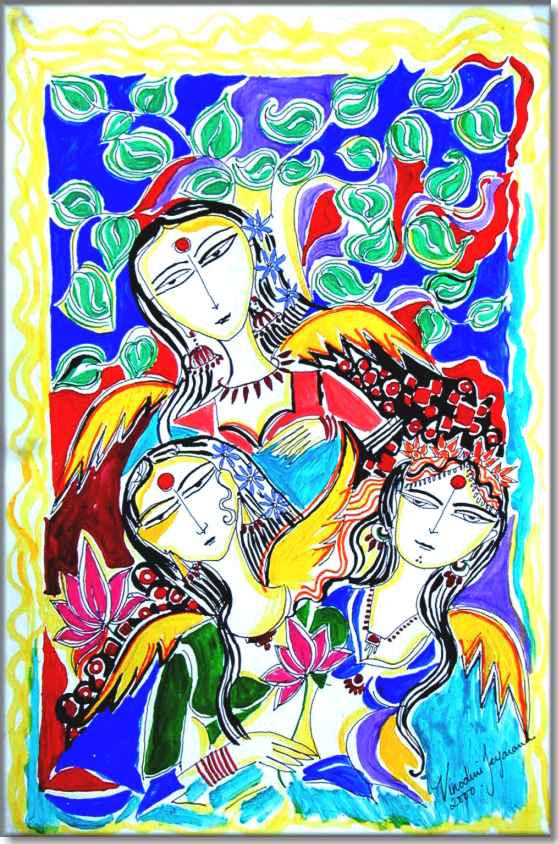 Angels of the Banyan
12.5 x 18.5", acrylic on paper
"The banyan tree has always been worshiped in India as the tree of wisdom fulfilling one's wishes. I like to believe that the great banyan gets its wisdom from the women who worship the tree. Women who pray and smear its roots with turmeric and saffron. Women who tie little cradles to its hanging roots, praying they be blessed with children. I too have tied such a cradle and prayed for such wishes on the Sholingur hills. And while I cried I felt the angels of the banyan showering me with strength and comfort."